Ms. HU Rongyu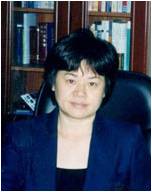 · The Board Director

· Patent Attorney, Trademark Attorney
· Founder of the Firm
Experience:
Ms. Hu Rongyu, the founder of Lian and Lien IP Attorneys, is an accomplished attorney, good at managing, coordinating and resolving complicated cases in intellectual property practices. With comprehensive, rich experience in patent & trademark affairs, Ms. Hu has represented Chinese clients to obtain foreign trademark registrations and represented foreign clients to obtain Chinese trademark registrations. She has also represented distinguished domestic clients in obtaining famous trademark registrations in China.
Past experience in SIPO has endowed Ms. Hu with considerable knowledge of patent laws and remarkable proficiency in managing patent application procedures.
Representative Cases
She has successfully represented TOTO, Ltd, a world famous company, in winning a design patent infringement case through administrative way.
Languages: Chinese, English